Digital Edge announces availability of its first data center in the Philippines
Published December 7, 2022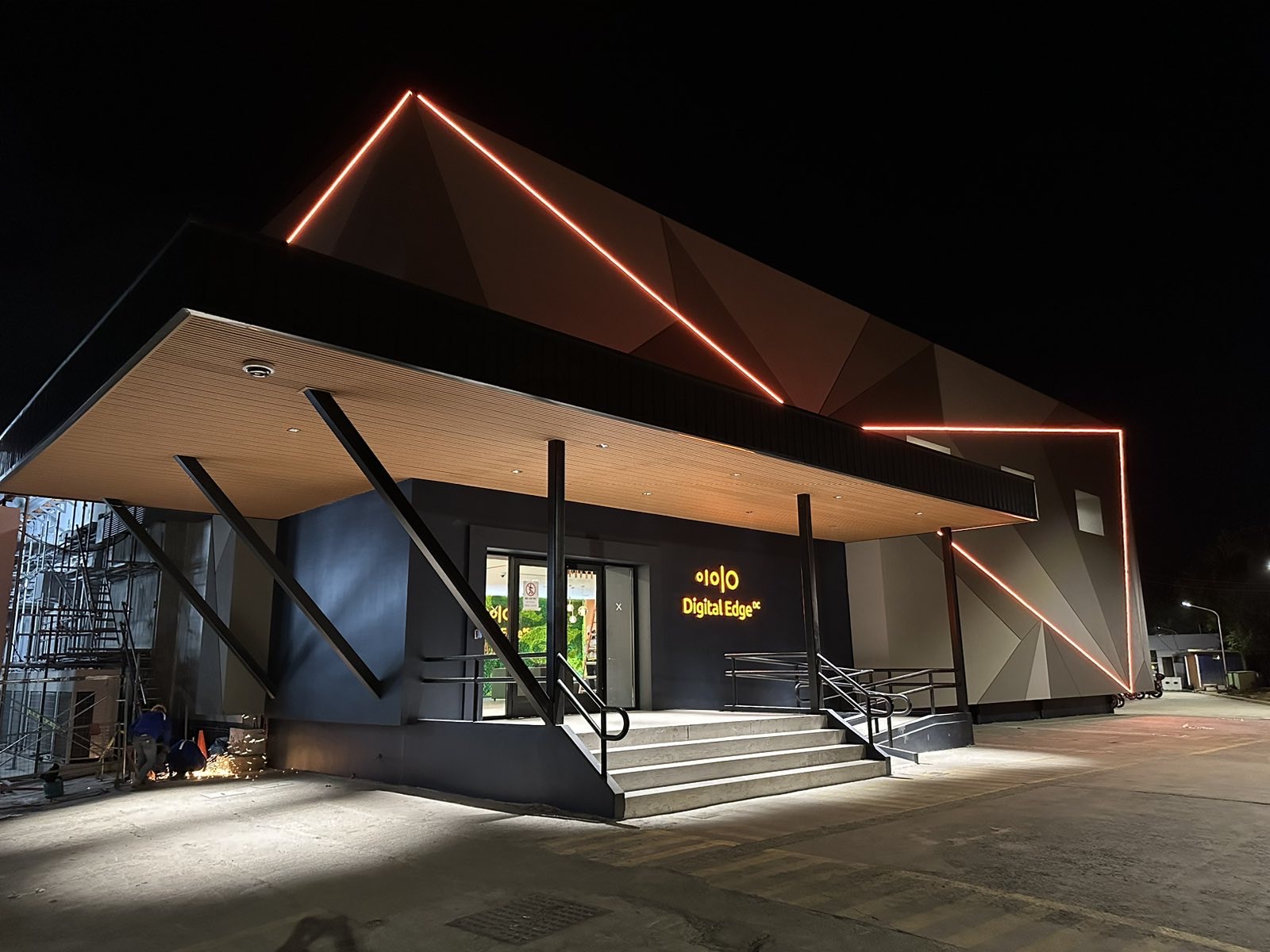 NARRA1 set to be the most energy efficient and largest carrier neutral facility in the market
(Singapore, 7 December 2022) Digital Edge (Singapore) Holdings Pte. Ltd. ("Digital Edge"), one of the fastest growing data center platforms in Asia, has announced its new 10MW data center in Manila will be ready-for-service ("RFS") from 1 March 2023. The expected completion of this data center marks the debut of Digital Edge into the Philippines market and progresses the company's mission to bridge the digital divide in South East Asia's high growth markets.
NARRA1 is a joint project with the Threadborne Group, a local family office focused on technology and real estate. It aims to plug unmet demand from the double digit growth (22% CAGR) of the Philippines' data center colocation market which Structure Research estimates will grow to US$313 million by 2026[1]. Digital Edge has confirmed it has already received bookings for the new data center including from multiple major domestic internet service providers.
Located in Binan Laguna in close proximity to the Central Business Districts (CBDs), this 2,200 cabinet, state-of-the art data center is expected to be the largest carrier neutral facility in operation in the Philippines at the time of completion. It has been designed to meet the latest demands from cloud, network, digital media, and enterprise customers in terms of power specifications, reliability, security and sustainability.
In line with the company's Environmental, Social and Governance (ESG) strategy, the new facility will be the most energy and water efficient data center in the market with a market leading PUE (Power Usage Effectiveness) of < 1.2 and a WUE (Water Usage Effectiveness) of 1.355 at optimal operating temperature. The facility will also be triple certified with LEED Gold, BERDE, and EDGE certifications.
Samuel Lee, Chief Executive Officer at Digital Edge said, "The completion of NARRA1, our first major greenfield design and build project since the company was established, is a landmark moment in the creation of our regional platform across Asia. As we come online in the Philippines for the first time with this state-of-the-art facility, we further enhance our presence in South East Asia and progress our mission to bridge the digital divide by building the essential, sustainable digital ecosystems of the future."
Vic Barrios, Country Manager for Digital Edge in the Philippines commented, 'We are proud to make our debut in Manila with this truly exceptional facility which will finally offer the Philippines the much needed, high quality digital infrastructure it deserves. Most importantly NARRA1 raises the bar in terms of sustainable design and operational efficiency, and we hope it becomes the new gold standard for green data centers in the Philippines and beyond."
Charlie Rufino, Chairman of the Threadborne Group, added "We are delighted to announce the opening of our first data center which will provide much needed critical infrastructure to domestic and international cloud, network and enterprise customers, without compromising on our environmental responsibilities. We look forward to further partnership with Digital Edge as we seek to capitalize on the ongoing digital transformation of the Philippines' economy and usher in a new era of world class digital infrastructure."
About Digital Edge
Headquartered in Singapore, Digital Edge is a trusted and forward-looking data center platform company, established to transform digital infrastructure in Asia. Through building and operating state-of-the-art, energy efficient data centers rich with connectivity options, Digital Edge aims to bring new colocation and interconnect options to the Asian market, making infrastructure deployment in the region easy, efficient and economical.
Digital Edge was founded by a seasoned senior management team with decades of industry experience and an established track record of value creation in the data center, cloud and telecommunications industries in the Asia Pacific region. Backed by leading alternative investment firm Stonepeak, Digital Edge has in excess of US$1 billion in deployed and committed capital, establishing itself as a market leading pan-Asia data center platform. The company provides data center and fiber services across Asia, with a presence in China, Indonesia, Japan, Korea, and the Philippines.
About Threadborne Group
The Threadborne Group is a family office whose interests are in real estate, technology and their intersections. Its principals have several decades worth of experience and played key roles in the establishment of the Makati and Bonifacio Global City central business districts as well as the first wave of Internet portals in the Philippines.
Media Contacts
Digital Edge
Liane Cresswell, Director Corporate Communications
Liane.Cresswell@digitaledgedc.com
+852 5503 2522
[1] Structure Research 2021