Digital Edge Appoints Yaniv Ghitis as Chief Investment Officer
Published August 24, 2021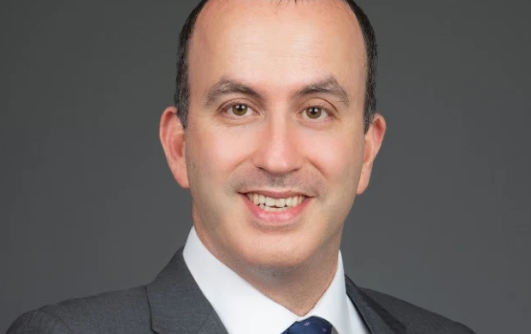 Singapore – August 24, 2021 – Digital Edge (Singapore) Holdings Pte. Ltd. ("Digital Edge" or the "Company"), the digital infrastructure change-maker in Asia and backed by Stonepeak, announced the official appointment of Yaniv Ghitis as Chief Investment Officer. In his new role, Yaniv will oversee new market entry, mergers and acquisitions, and investor relationships. Furthermore, Yaniv will lead the Company's efforts to foster strategic relationships and strengthen partnerships to drive the success of the Digital Edge platform.
Formerly a senior member of J.P. Morgan's investment team for 17 years in Hong Kong, New York, London and Tel Aviv, where he most recently served as Managing Director and Co-Head of J.P. Morgan Technology, Media and Telecom Investment Banking in Asia-Pacific, Yaniv has an unparalleled track record of originating, structuring, negotiating and executing M&A and capital markets transactions across Asia-Pacific, including the Greater China, Southeast Asia, India, Korea, Japan and Australia, and in the Technology, Media, Telecom sector, covering data center, telecom, fintech, SaaS and shared economy technology companies.
With his extensive experience and solid industry knowledge, Yaniv will be responsible for conducting due diligence and negotiations on prospective investment opportunities and expanding the Company's capacity for the origination and execution of new transactions.
"We are very pleased to have Yaniv joining our executive management team. His background in Asia and extensive experience in the TMT sector make him a strong addition to our team," said Samuel Lee, Chief Executive Officer of Digital Edge. "Looking forward, we are ready to accelerate the growth of our platform across both existing and new markets leveraging Yaniv's expertise."
"I am extremely impressed by Digital Edge's market reach, capabilities, and strong network of local partners, developed all within the last 18 months since its formation. Digital Edge is led by executives that I have known for the better part of the last decade, and I am excited to join Samuel and the rest of his team to continue with the Company's aggressive growth strategy," said Yaniv Ghitis. "Moreover, with Stonepeak's ongoing financial backing, Digital Edge continues to broaden the depth and reach of its platform given Stonepeak's successful track record in the digital infrastructure and renewable energy sectors."
Yaniv holds a B.A. in Management (Magna Cum Laude) and Economics (Summa Cum Laude), and M.A in Economics with emphasis in Game Theory (Magna Cum Laude) from Tel Aviv University.
ENDS
About Digital Edge
Headquartered in Singapore, Digital Edge is a trusted and forward-looking data center platform company, established to transform digital infrastructure in Asia. Through building and operating state-of-the-art, energy-efficient data centers rich with connectivity options, Digital Edge aims to bring new colocation and interconnect options to the Asian market, making infrastructure deployment in the region easy, efficient and economical.
Digital Edge was founded by a seasoned senior management team with decades of industry experience and an established track record of value creation in the data center, cloud and telecommunications industries in the Asia-Pacific region. Backed by Stonepeak, Digital Edge has in excess of US$1 billion in committed capital to establish a market leading pan-Asia data center platform.
About Stonepeak
Stonepeak is a leading alternative investment firm specializing in infrastructure and real assets with approximately $37 billion of assets under management. Through its investment in defensive, hard-asset businesses globally, Stonepeak aims to create value for its investors and portfolio companies, and to have a positive impact on the communities in which it operates. Stonepeak sponsors investment vehicles focused on private equity and credit. The firm provides capital, operational support, and committed partnership to sustainably grow investments in its target sectors, which include transport and logistics, communications, water, energy transition, and power and renewable energy. Stonepeak is headquartered in New York with offices in Houston, Austin and Hong Kong. For more information, please visit www.stonepeakpartners.com.
MEDIA CONTACTS
Digital Edge
Liane Cresswell
+852 5503 2522
press@digitaledgedc.com
Stonepeak
Kate Beers
+1 646 540 5225
beers@stonepeakpartners.com