Digital Edge brings new standards of energy efficiency to the Philippines data center market
Digital Edge brings new standards of energy efficiency to the Philippines data center market
Published May 17, 2022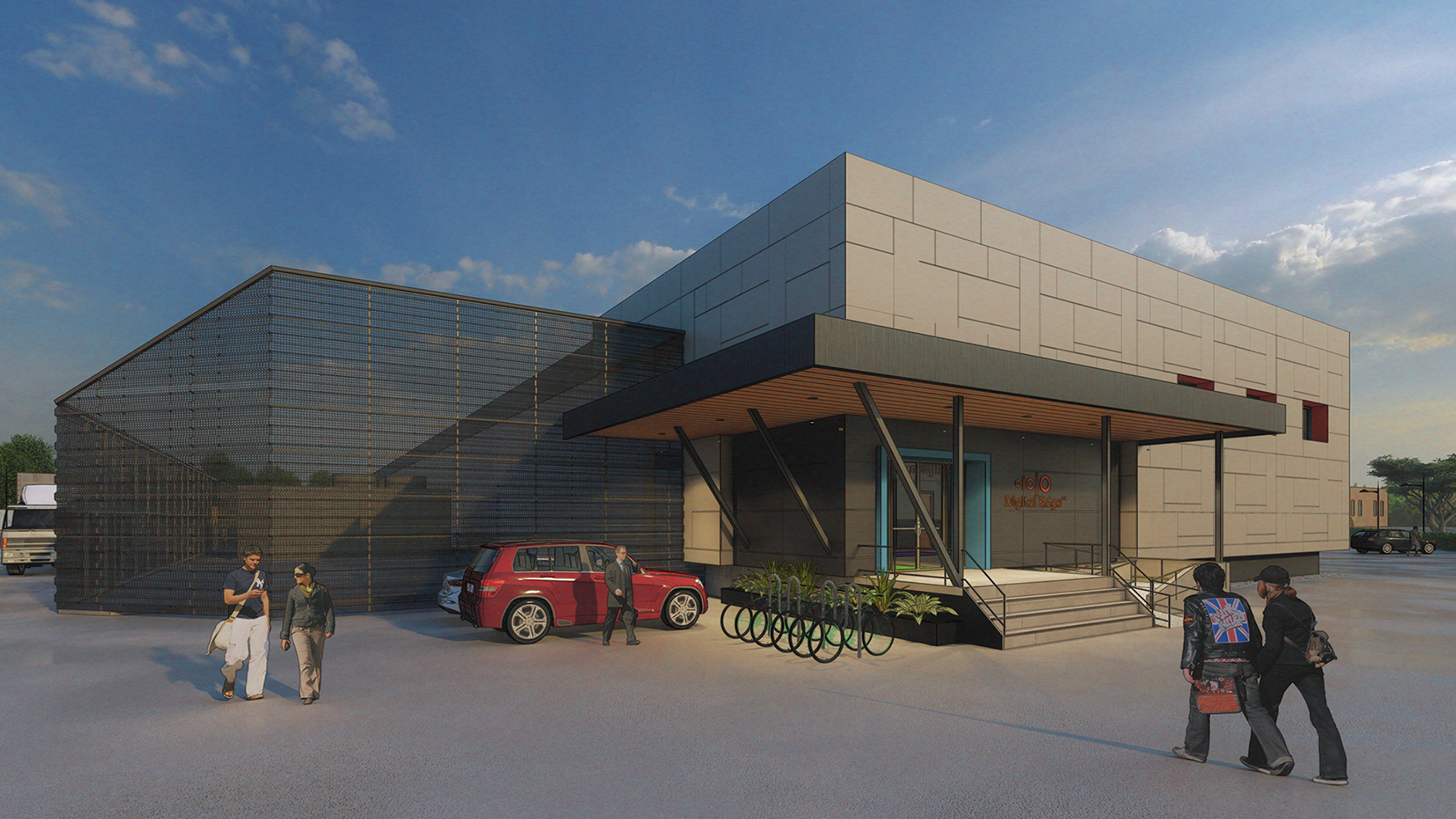 Digital Edge brings new standards of energy efficiency to the Philippines data center market
First colocation operator to deploy Nortek's innovative State Point Liquid Cooling® technology in Asia
(Singapore, 17 May 2022) Digital Edge (Singapore) Holdings Pte. Ltd. ("Digital Edge") has announced it will deploy Nortek's patented StatePoint® liquid cooling technology in its new data center under construction in Manila, making the company the first commercial colocation operator to deploy this innovative technology in Asia. The use of this industry leading, sustainable cooling solution will enable Digital Edge to achieve its ambition to create the most energy and water efficient data center in the Philippines.
Digital Edge's new data center in Manila, known as NARRA1, is a joint venture with the Threadborne Group, a local family office focused on technology and real estate. Set to be the largest carrier neutral facility in operational capacity in the Philippines, the site is already under construction and will offer 2,200 cabinets and 10MW of IT power. As part of Digital Edge's commitment to bring innovative technologies to the Asia data center market and set new standards for digital infrastructure across the region, the new facility has been designed to offer market leading colocation services without compromising on energy efficiency.
The use of Nortek's StatePoint® technology, along with NARRA1's innovative engineering design, will enable the facility to achieve an expected annualized Power Usage Effectiveness (PUE) of 1.193 and Water Usage Effectiveness (WUE) of 1.355 at optimal operating temperature. These market leading standards, particularly for such a hot and humid climate, will make NARRA1 a highly energy and water efficient facility that is well suited for high power density hyperscale as well as retail colocation deployments.
Nortek's StatePoint® technology, a patented innovation by Nortek, provides a new paradigm in cooling for the colocation data center environment. The breakthrough membrane exchanger technology enables evaporative cooling through a microporous membrane, providing a significant reduction in annual power and water consumption over existing technologies.
Jay Park, Chief Development Officer at Digital Edge who, in his former role as vice president at Facebook, was involved in the first ever deployment of the StatePoint® technology in a Singapore data center said, "I joined the Digital Edge team because of a shared vision to be the champions of building responsible digital ecosystems. And having championed this highly energy efficient technology earlier in my career, it is therefore fitting that I am now able to oversee its inaugural deployment in a colocation setting in Asia, which I hope will set new standards for the future of the industry. Our partnership with Nortek demonstrates our ongoing commitment to Environmental, Social, and Governance (ESG) principles as we work to find innovative ways to reduce the carbon footprint of our operations."
Vic Barrios, Philippines Country Manager for Digital Edge added, "Our goal is to bridge the digital divide in Asia by bringing cutting-edge digital infrastructure solutions to traditionally underserved markets. By deploying Nortek's innovative technology at our new site in Manila, we hope to enable the Philippines to enter a new era of world class digital infrastructure."
"We are thrilled to partner with Digital Edge in their vision to build highly efficient and sustainable digital ecosystems" said Jon Peacock President of Nortek DCC. "The unique, state of the art, StatePoint® technology supports aggressive power and water efficiency goals. The partnership in Manila further expands our Asian data center footprint and our regional support organization."
About Digital Edge
Headquartered in Singapore, Digital Edge is a trusted and forward-looking data center platform company, established to transform digital infrastructure in Asia. Through building and operating state-of-the-art, energy efficient data centers rich with connectivity options, Digital Edge aims to bring new colocation and interconnect options to the Asian market, making infrastructure deployment in the region easy, efficient and economical.
Digital Edge was founded by a seasoned senior management team with decades of industry experience and an established track record of value creation in the data center, cloud and telecommunications industries in the Asia Pacific region. Backed by leading alternative investment firm Stonepeak, Digital Edge has in excess of US$1 billion in deployed and committed capital, establishing itself as a market leading pan-Asia data center platform. The company provides data center and fiber services across Asia, with a presence in Indonesia, Japan, Korea, and the Philippines.
About Threadborne Group
The Threadborne Group is a family office whose interests are in real estate, technology and their intersections. Its principals have several decades worth of experience and played key roles in the establishment of the Makati and Bonifacio Global City central business districts as well as the first wave of Internet portals in the Philippines.
About Nortek Data Center Cooling™
Nortek Data Center Cooling builds thoroughly tested and proven data center cooling systems that eliminate downtime, maximize potential and minimize environmental and physical footprints in both small and large-scale data centers. The company leverages its more than a million square feet of manufacturing space to create next-generation products that challenge industry standards. Nortek Data Center Cooling's StatePoint®, ServerCool™ and FANWALL® technologies deliver sustainable, efficient results that keep companies up and running. To learn more about Nortek Data Center Cooling visit nortekdatacenter.com.
StatePoint® and FANWALL® are registered trademarks of Nortek Air Solutions, LLC.
ServerCool™ and Nortek Data Center Cooling™ are trademarks of Nortek Air Solutions, LLC.
Media Contacts
Digital Edge
Liane Cresswell, director corporate communications
Liane.Cresswell@digitaledgedc.com
+852 5503 2522