Digital Edge strengthens Japan platform with strategic site in the heart of Tokyo
Published March 15, 2023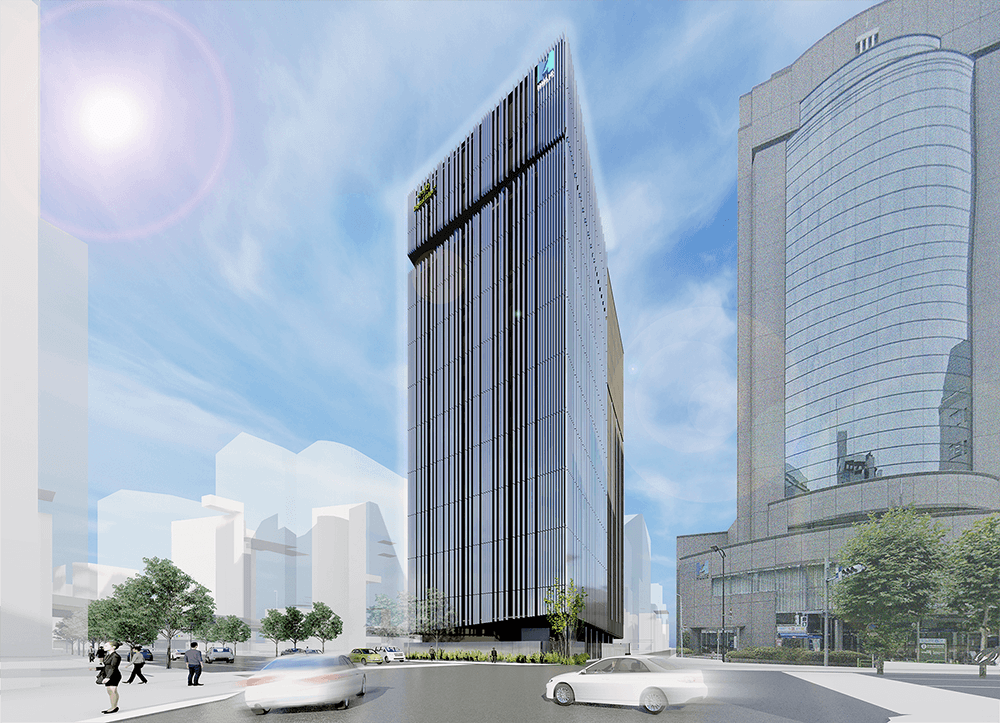 Partnership with commercial developer Hulic to build interconnect focused data center
(Singapore/ Tokyo, 15 March 2023) Digital Edge (Singapore) Holdings Pte. Ltd. ("Digital Edge") has announced it has entered into a partnership with Hulic, a leading Japanese real estate developer, to develop a carrier neutral data center facility in downtown Tokyo, Japan. The project, known as TYO7, is designed to provide much needed interconnect focused colocation capacity to one of the world's largest data center markets as Digital Edge further establishes its platform across Asia Pacific.
Japan continues to be recognized as a leader in digital transformation and data driven businesses, and the pace of change has only accelerated since the global pandemic; the Japan IoT (Internet of things) market is expected to grow at a CAGR of 23.0% (2017-27)[1] while edge AI applications in Japan are witnessing a CAGR of 20.03% (2021-30)[2]. The Tokyo data center market is currently valued at USD $2.2bn (as of 2021)[3] but despite growing demand, land for data center development in the network dense, downtown area of Tokyo is limited, making retail colocation space in a central location highly sought after by network, cloud, and enterprise customers.
TYO7 is an interconnect focused project designed to address this unmet demand and further enhance the Digital Edge ecosystem in Tokyo. The new facility will be situated only 1 km from Otemachi, the central network hub of Japan, and less than 300m from the company's existing TYO2 site (formerly known as ComSpace I), which is one of the most network dense data centers in Tokyo. Cross Link and additional third party carrier connectivity solutions will provide customers with a variety of options to access Digital Edge's virtual Tokyo campus as well as other key data centers in the metro.
Located in the Nihonbashi-Kobuna-cho district the new facility will sit in a dark fiber rich area and in close proximity to the financial district, making it ideally located both for domestic and international carriers, as well as major enterprise customers looking to expand their network and IT infrastructure in the metro. It will also serve as a natural extension for existing TYO2 customers. TYO7 will operate under the Digital Edge brand name and is expected to be Ready-for-Service in early 2025.
Samuel Lee, Chief Executive Officer at Digital Edge, said, "This strategic project is another important step in our journey to build a regional platform and establish a thriving digital ecosystem across Asia. We are pleased to partner with Hulic, a well-respected Tokyo based real estate developer, to leverage their local market knowledge alongside our data center know-how to provide much needed digital infrastructure capacity in the heart of Tokyo."
Tadashi Nakajima, Senior Executive Managing Officer at Hulic, commented, "As we look towards the future, we are excited to commence our first data center operation and development project at such an important site in Hulic's history. Digital Edge's experienced management team with their proven track record in Asia make an ideal partner for us as we establish a foothold in Tokyo's fast growing data center industry and continue to offer the essential services our customers need to thrive."
Kei Furuta, President & Chief Revenue Officer at Digital Edge said, "This project marks our ninth data center in Japan and will provide depth to our existing platform, offering much needed high quality colocation and interconnection options to customers in downtown Tokyo. This small but strategically located site will complement our other facilities that cater to enterprise, hyperscale and high power density applications, as we further contribute to the development of Japan's vital digital infrastructure."
About Digital Edge
Headquartered in Singapore, Digital Edge is a trusted and forward-looking data center platform company, established to transform digital infrastructure in Asia. Through building and operating state-of-the-art, energy efficient data centers rich with connectivity options, Digital Edge aims to bring new colocation and interconnect options to the Asian market, making infrastructure deployment in the region easy, efficient and economical.
Digital Edge was founded by a seasoned senior management team with decades of industry experience and an established track record of value creation in the data center, cloud and telecommunications industries in the Asia Pacific region. Backed by leading alternative investment firm Stonepeak, Digital Edge has in excess of US$1 billion in deployed and committed capital, establishing itself as a market leading pan-Asia data center platform. The company provides data center and fiber services across Asia, with a presence in China, India, Indonesia, Japan, Korea, and the Philippines.
About Hulic
Hulic Co., Ltd. is in the real estate leasing business focused on office buildings mainly in the 23 wards of Tokyo, operating under the corporate motto of "Closer to the Station. Closest to the Future." Since its listing on the First Section of the Tokyo Stock Exchange (now the Prime Market) in 2008, the company has expanded its business under the motto of "reform and speed," and has continued to record the highest profits with each fiscal year.
In recent years, Hulic has been aggressively pursuing new business opportunities, including the development of senior housing facilities, data centers, logistics facilities, and hotels and traditional inns, as well as entering the field of children's education and developing flexible office spaces. Hulic sees data centers as "Next-Generation Assets" and plans to accelerate the development of urban data centers to meet the large demand in central Tokyo in the future.
Media Contacts
Digital Edge
Liane Cresswell, Director Corporate Communications
Liane.Cresswell@digitaledgedc.com
+852 5503 2522
*Photo Credit: Designed by Nikken Sekkei Ltd. Image under planning and subject to change.
[1] Japan IoT Market, Blue Weave Consulting (October 2021)
[2] Japan Edge AI Market by Offering: Opportunity Analysis and Industry Forecast 2021-2030, Allied Market Research (January 2022)
[3] Japan (Tokyo & Osaka) DCI Report: Data Centre Colocation, Hyperscale Cloud & Interconnection, Structure Research (December 2021)